SGP F1 entrusts PS Energy to power generators that illuminate the night circuit
Source: Singapore Grand Prix
In 2018, PS Energy was selected by Singapore Grand Prix organisers to provide fuel monitoring solution and fuel supply to power the generators that illuminates the night circuit for the next 3 years.
Fuel is the critical energy source powering generators which illuminate the extensive lighting throughout the night circuit. The challenge was to ensure that there is always a constant supply of fuel for the generators to power all the lighting system that makes the race possible at night.
To support this international event, PS Energy and its experienced team used a combination of Harlequin diesel tanks equipped with Apollo Infinity ultrasonic sensors, a fuel level monitoring device.
18 of these set-up tanks were placed throughout the circuit to ensure that the supply of fuel at each point was kept healthy, ensuring operations run smoothly round the clock.
The light beams that illuminates the night circuit of Singapore
Picture of Harlequin tank and its interior set-up
In the event of any fuel leakage, these secondary bunded wall of the fuel tanks contain and prevent any spillage, while alerts from significant level drops trigger the team to respond accordingly.
These characteristics tick all the right boxes in terms of safety aspects. Besides the fitted ultrasonic sensor, the set-up also includes a pump meter and a hose, everything is neatly fitted within the tank which makes it easy and safe to deploy for on-site refuelling.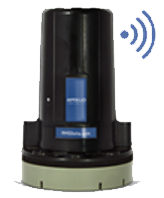 Source: Picture of Apollo Infinity from Dunraven System
The Apollo Infinity, fitted inside the Harlequin tank, transmits fuel supply level data to the cloud monitoring system where our team can remotely monitor and control the refuelling operation efficiently and strategically from our main office.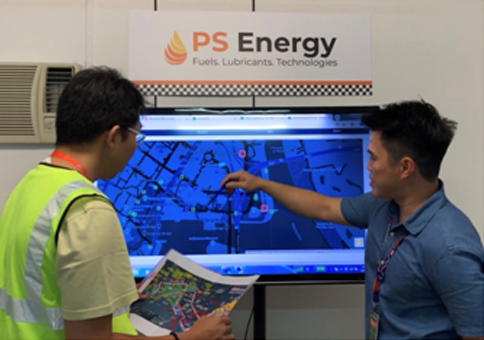 Our team members doing an overall check on all fuel supply levels from the cloud monitoring system
We're honoured and privileged to be part of this prestigious night race. Into the 2nd year running, our team has once again successfully and safely completed the mission of keeping 100% up-time for the Singapore Grand Prix 2019.