PS Energy successfully delivers its first lubricant bulk delivery of 19,200 litres of Shell Tellus S2 VX68 to Kim Hock Corporation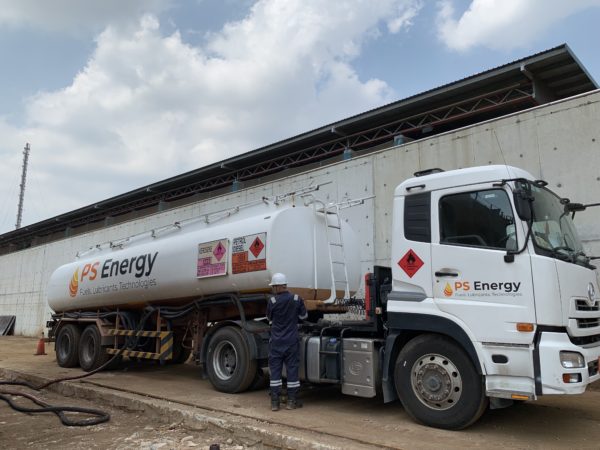 We have the expertise to recommend and deliver the most reliable lubricant to your equipment efficiently.
Kim Hock Corporation Pte Ltd, one of the largest steel recycler in Singapore, handles more than 15,000 tons of steel material every month. They've recently acquired a new Vezzani shears cutting machine that requires 19,200 litres of high performance hydraulic fluid to start operating.
The challenge was to deliver 19,200 litres of Shell Tellus S2 VX68 in the most cost-efficient way within the shortest time.
After weeks of planning with Shell, we managed to get approval to do a bulk delivery self-collection at Shell's 3rd biggest facility using our road tanker.
Bulk delivery is a smarter way than delivering in drums as this reduces product packaging, exposure to contamination and the manpower involved.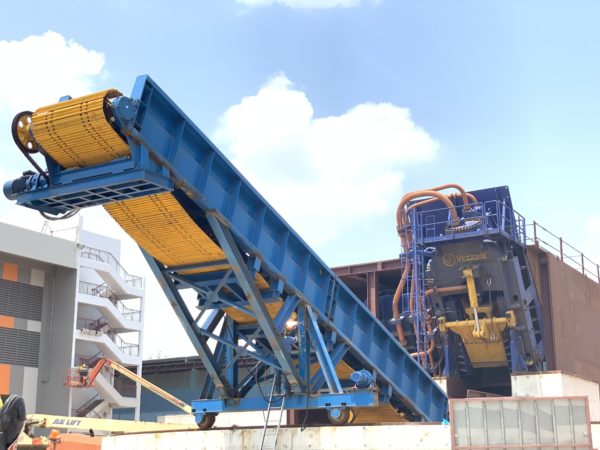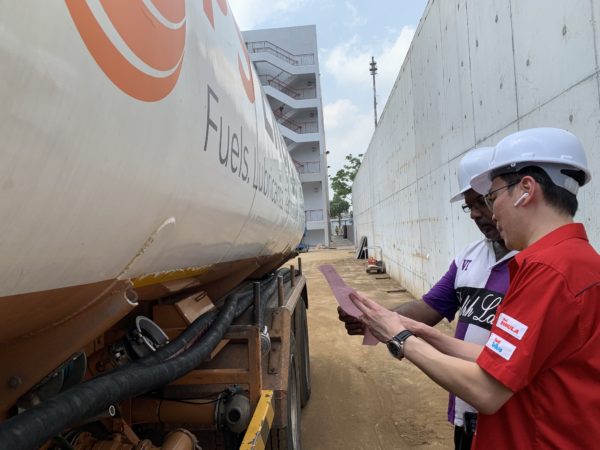 PS Energy Sales Manager, Phang Mun Wai (right), showing the Shell valve seal and confirming the delivery order with Mr Edmund (left) before unloading.
Sales Manager, Phang Mun Wai, was present to understand more on the machine's requirement from Mr Masimo, Vezzani's Commissioning Engineer to Kim Hock, and how we can help him in the future to ensure the smooth operation of the machine.
Leading the operation is, Operation Manager, Ong Chin Han, ensuring that safety is their top priority at every point of time.
As the cutting machine has multiple layers of filters installed in the tank, our team configured the truck's pump rate to ensure the transfer of lubricant was performed at a slow speed to prevent any spillage potentially caused by pressure from both tanks.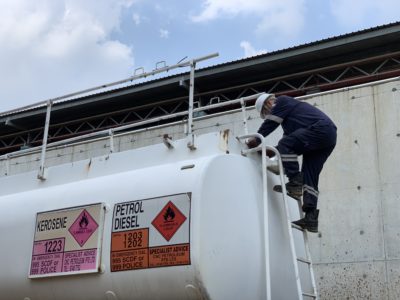 Our experienced driver doing a safety check during the loading operation.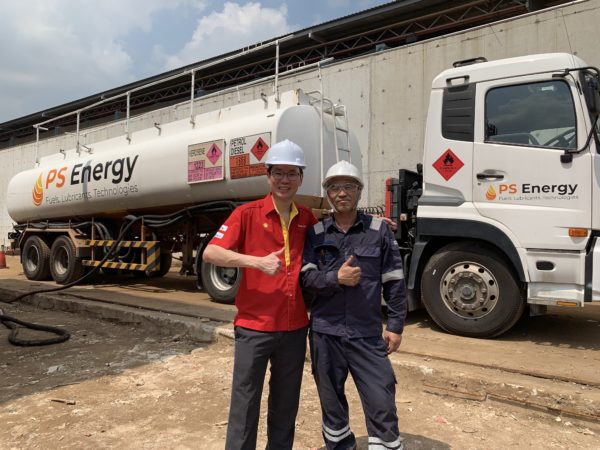 Another successful job done with PS Energy team
By adopting the bulk delivery method, it is a win-win situation for all 3 parties – supplier, distributor and client. Suppliers and distributors are able to pass down cost savings from packaging and manpower resources to the client.
With the guidance from Shell and support from Kim Hock Corporation, this is the first and largest lubricant bulk delivery that PS Energy has served.