Fuelling Innovation at Changi Airport Cargo Complex
Our customised Airport Truck at Changi Airport Cargo Complex
In February 2018, we have successfully constructed a customised road tanker and implemented it in Changi Airport Cargo Complex (CACC) for their refuelling needs.
When we first began refuelling services at CACC, customers within were only exposed to conventional refuelling processes which are extremely time consuming and manpower intensive for all parties involved, from operation planners to the ground crew.
Identifying the gaps in the airport refuelling landscape, and placing our focus to emphasis on security and safety regulations, we studied how our overseas counterparts approach this similar issue back in their country. Working together with London Heathrow Airport and through a series of knowledge transfer partnerships with them, we have been able to introduce an effective solution at CACC to streamline, speed up and digitize the fueling process by adopting RFID Smart Dispensing technology.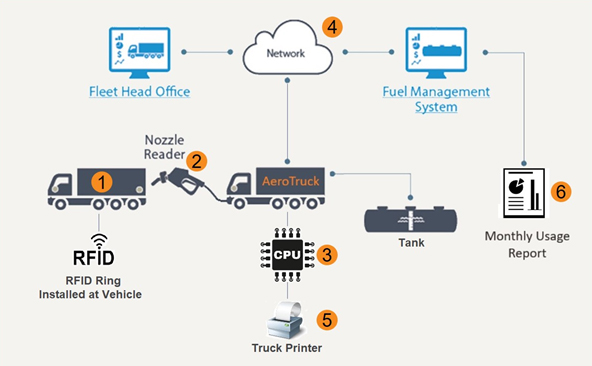 The RFID Smart Dispensing System:
RFID chip/ring is installed onto all authorised vehicles
RFID Nozzle identifies vehicle's unique ID
Dispensing pump only starts when it detects the RFID ID
All transactions are recorded in real time and stored in server database
Truck printer produces the receipt on the spot
Monthly usage report can be retrieved for processing and reporting
London Heathrow Airport (LHA) has been using RFID Smart Dispensing technology in their demanding airside with positive results. This technology is a highly reliable solution that has proven to improve operation productivity and substantially reduce operational cost at LHA.
This system complies and have been certified by:
• CE, UL, and FCC.
• EU Directive 2011/65/EU
• RoHS 2
• ISO 9001, ISO 14001 and OHSAS 18001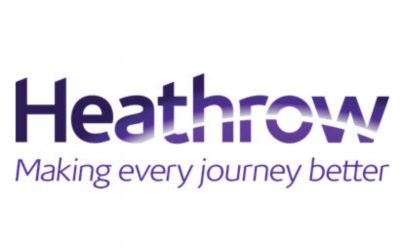 Our customised features on the Airport Truck:
A. OrIC Controller: mounted reader with controller in truck cab sends real-time readings back to office
B. Warning Light: red light to indicate when dispensing in progress
C. Flushed Cab-tank Height: to access low overhang areas & reduce concerns on tank collision
D. Bayham Float Gauges: clear indication of tank compartment product level
E. Alpeco API Manifold Assembly: guard bars equipped connected with brake interlock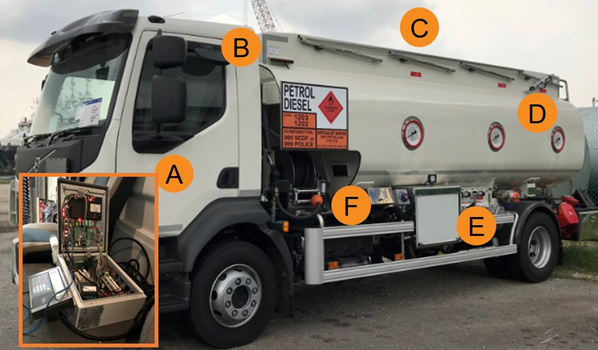 Overall Fleet Vehicle Usage Report
With this technology system in place, we are able to provide CACC with real-time data that monitors fuelling process at every stage. Problems associated with delivering wrong fuel types and overfilling are eliminated as the RFID only dispenses the correct type of fuel and vehicle tank capacity per vehicle tag ID authorization.
Alerts on any irregular fuel consumption behaviour can also be enabled, thus enforcing a tighter control on fuel usage, and enabling customers to reduce fuel expenses for their fleet.
Previously unavailable with the conventional system, all users can now download overall fleet vehicle or individual vehicle usage report readily online for their reporting and behavioural analysis on fuel consumption.